If you are looking for the best Christmas Ideas for men, women, students or simply searching for christmas gifts for your family, put The Bitcoin Beginner Box on your gift lists.
Why choosing the Bitcoin Beginner Box ?
It's the perfect way to start learning about bitcoin. Anyone wishing to learn what bitcoin is bout, will be captivated and gratified by this educational bitcoin starter kit. It helps anyone to get started with bitcoin. But not only beginners need this box, it teaches all the basics needed to use Bitcoin confidently,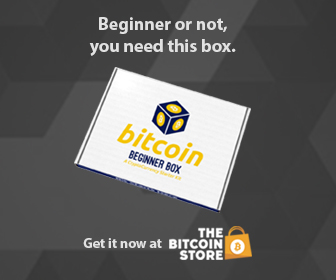 With The Bitcoin Beginner Box, people learn what bitcoin is about and how to use it. It standardizes and simplifies the education of Bitcoin and Blockchain technology.
The beneficiary of this starter kit will be provided with several great items that every bitcoin user can use to keep her/his bitcoin safe.
The Bitcoin Beginner Box contains over $175.00 USD worth of products and services to get on the right path when using bitcoin.
Click here  to get it for $ 89.00 ( pay with any currency accepted) at The Bitcoin Store!
Each box contains, the following items:
A Bitcoin Beginner Shirt.
A Ledger HW.1 Hardware Wallet.
A random CryptoArt limited edition art Paper Wallet.
A bitcoin education guide booklet.
"The Tale of the Bitcoin Kid" digital Comic.
A copy of Satoshi's White Paper.
One invitation to our monthly bitcoin beginner webinar.
Discount coupons to bitcoin companies and services.
A monthly newsletter with up to date information to continue your education.
A Bitcoin sticker.
If you have any questions, comments, just leave a comment below, I would be more than happy to connect. And if you found this review usiful, Please Share!
Mary Jo
Email: maryjo@btcweather.com